A Tribute to Wilfred Jarvis
---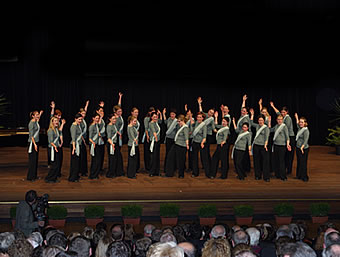 Guests were treated to a performance by the Praesto Quartet, and the Bel Canto choir (above) who achieved first place equal at the International Youth and Music Festival 2002 in Vienna.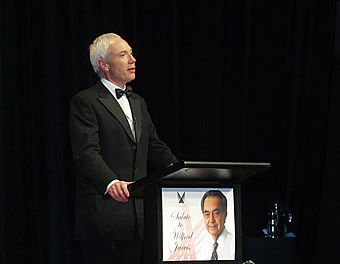 Master of Ceremonies Bob Parker, Mayor of Banks Peninsula, introduced the evening.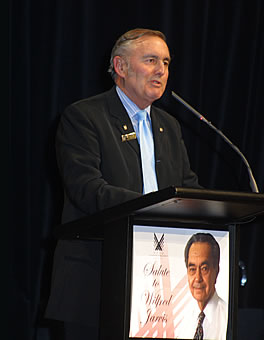 Reg Carters, CEO of the New Zealand Institute of Management Canterbury, paid tribute to Wilf Jarvis. He was followed by Greg Martin, CEO of the Australian Gas Light Company Australia; Ross Kent, Managing Director of AMP Financial Services NZ; Sharon Muir, NZ Personnel Manager of P&O Nedlloyd; Andrew Baird, Retail General Manager of BP NZ; and Stephen Tindall, Founder of The Warehouse Limited.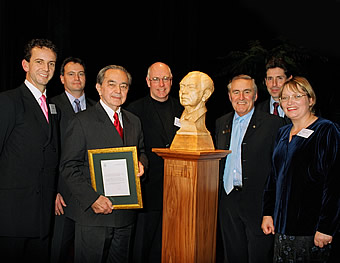 Wilf and his sculpture, surrounded by Ross Kent, Andrew Baird, Stephen Tindall, Reg Carters, Greg Martin and Sharon Muir.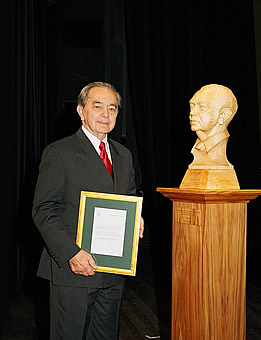 The unveiling of Wilf's sculpture, and a framed letter from Prince Philip, the Duke of Edinburgh, were among the highlights of the evening.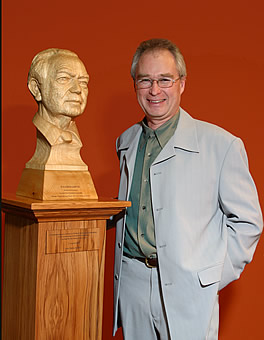 The sculpture, a bust of Wilf Jarvis, was commissioned by NZIM Canterbury, and carved by local sculptor Paul Deans.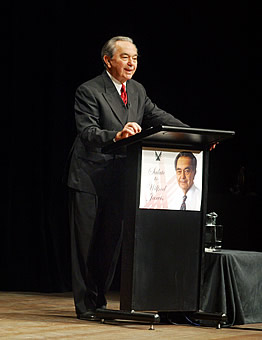 "Any contributions I might have made are overwhelmingly due to the thousands of leaders I have studied," said Wilf Jarvis. "I am the beneficiary of their priorities and actions. Having successfully synthesized their wisdom into a single system, I merit very little praise."